A wounded Chihuahua gets a new hand.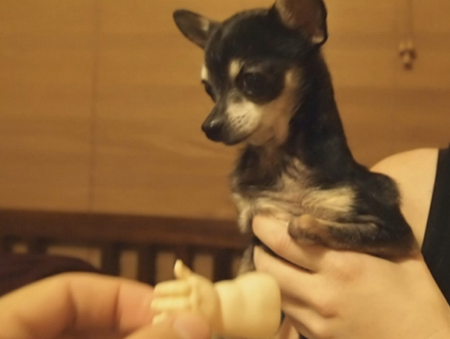 I don't know if you are in need of some serious cute today, but in case you are, get ready for a doozy. I have seen all kind of crazy contraptions to help wounded animals, from hind-leg wheelchairs, to robot legs. This particular dog without a paw needed some assistance, and although the fake hand it was dealt could never actually function properly, it definitely looks like it cheered him up.
If you didn't smile at this, your heart is probably a cold grocery bag of dog turds.
READ MORE: Pets in Drag: Bumbleebee Dogs and Dragon Cats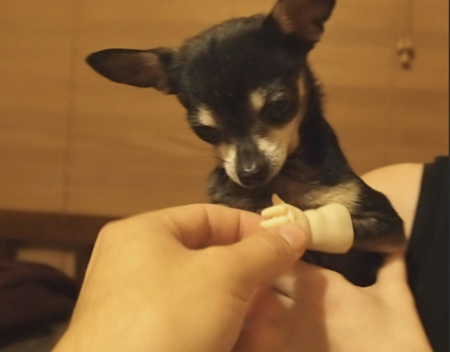 [
via
]