Regarded highly in W Magazine, New York Mag & The New York Times, Backbone & Wingspan is one of the only places I'll go to get myself situated. Literally, my back & neck need to be situated every now and then, as my typing stance isn't exactly ladylike.
Celebs like Miley Cyrus, Hilary Duff, Gwyneth Paltrow & Jen Aniston all practice pilates, and we are TheLuxurySpot have been fortunate enough to discover this place of wonder, tucked ever so delicately here in NYC's Chelsea area. So for your who are in the mood for a little adjustment, and who would like to be enlightened & educated by master of all things Backbone, Tim Driscoll, regarding how to better take care of your bod, I recommend you stop in to get yourself situated, as well.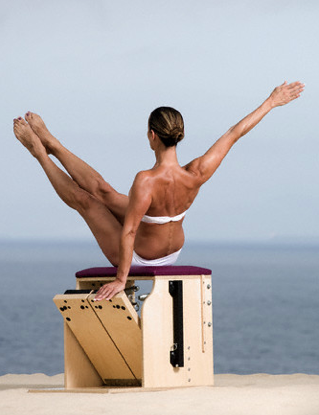 image © Ben Welsh/Corbis
Book your first appointment by October 15th to take 10% off a five session package plus receive a sixth session free!
Special Price: $ 405 for 6 sessions (Regular Price: $ 450 for 5 sessions)