100 completely nude people were body painted in Midtown earlier this month.
If you take one look at my Instagram, you will see that I enjoy being nude. I do believe there are certain etiquette laws when it comes to whipping it out in public, but I do think the human body is a beautiful thing and should be celebrated.
Earlier this month in Dag Hammarskjold Plaza, hundreds of people were turned into living works of art, as part of the celebration for NYC Bodypainting Day. This year the theme was 'inner beauty' and the models came in all shapes and sizes to be painted by strangers.
READ MORE: Cap d'Agde: The All Nude City
Obviously there were hundreds of onlookers, so participants were shielded from the onslaught by police barricades, but there were viewing platforms so everyone could take part if they wanted to, even if all they wanted to do was watch.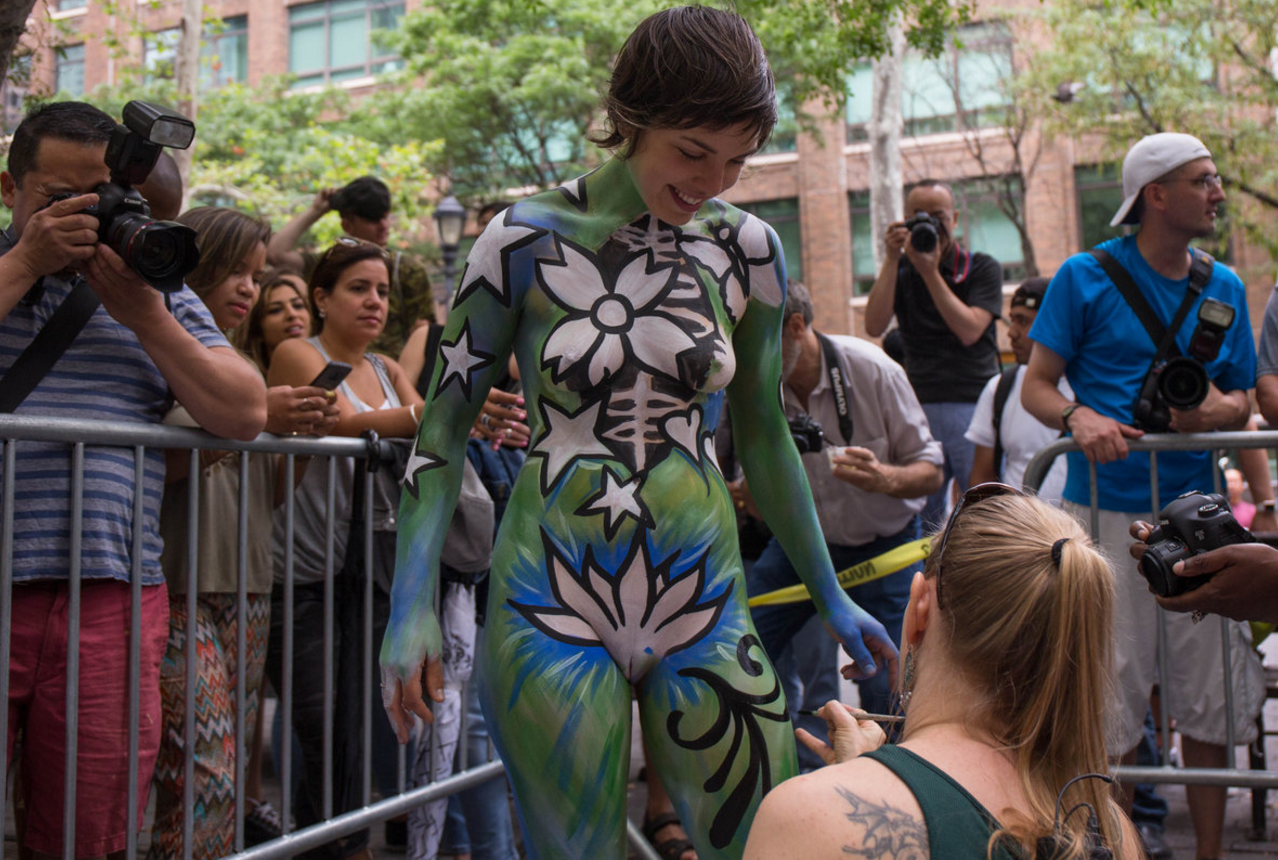 [
via
]