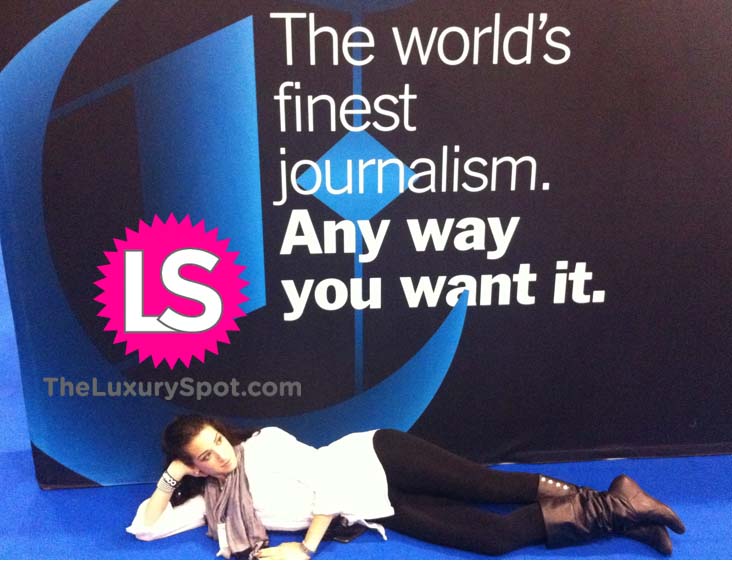 1. I Do What I Can. I went to the NY Times Travel Show with Ashley today to check out the newest and best in travel… we had no idea that the best part of the show would actually be all the photo opportunities. It was like they knew we were coming. I totally recognize that this billboard was supposed to be for the New York Times, but I'm 90% sure that on a cosmic level it was placed before me because the universe totally recognizes my vajournalism talent (vajournalism, for those of you that don't already know, is journalism revolving around vaginas).
2. You Can Teach Me New Tricks, Don't Worry. This morning I woke up at the asscrack of dawn for a day of meetings with my favorite new Real Housewife of New York, Cindy Barshop, and varied other beautiful people. Usually when I meet with Cindy I feel somewhat less glamorous than her (she usually has some cute outfit on or awesome makeup from a day of filming), so today I decided to go all out and try out my new makeup brushes from Sonia Kashuk. I know that doesn't seem that exciting, but I actually met Sonia yesterday in person at the Target HQ in NYC… so that just about rocked my world. The best tip I ever got from a makeup artist (her) was to use a special concealer brush. Voila! Today I looked rested for a change. My under-eyes were totally un-bluish as a result of not using my finger, so I felt on-par with Cindy's general put-togetherness.
3. I'm Babyless! I have about 36 hours of babyless time this weekend and I don't even know where to start. Do I recoup a little? Exert as much energy as possible in bed? Read a book? Catch up on work (no, thanks)? Try out 10 new recipes? Please notice that none of the questions mentioned working out, figuring out my taxes, or cleaning.
4. My Friend James Is On Gossip Girl. James and I went to college together in Florida and moved up to New York at around the same time seven years ago. James decided to pursue acting and he's done a pretty bang-up job. He's been in oodles of TV shows, commercials, and just about anything that requires a camera (except naked stuff, I believe), but I'm especially proud to announce that he's BACK ON GOSSIP GIRL. Keep an eye out for James Schram, because he's completely swoon-worthy and should totally be cast as the secret lover no one expected.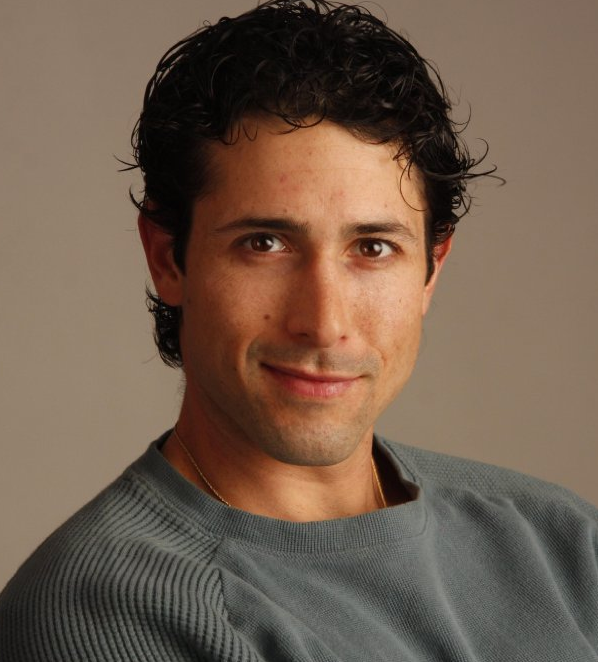 5. Ashley Rocks. That's all. I think the photo speaks for itself.