Tonight will be a big one… it's the launch of Completely Bare's new line of Vajewels (the new lingo for "vajazzle"), and I heard it'll all be filmed…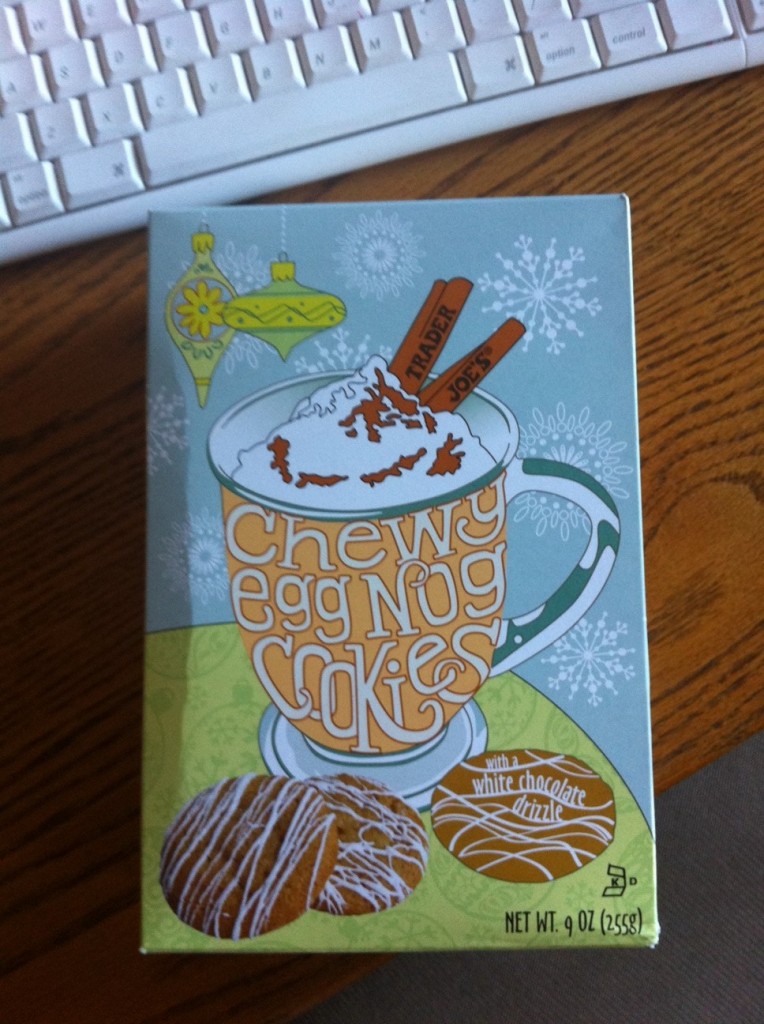 1) How Many Dates Does it Take to Get Comfortable? After how many dates do you just start to hang out with a person? I mean, is it 4 dates till you can just hang on a couch and watch TV without worrying about a real activity? Or 2 weeks? Or some other pre-determined guideline?
2) Should Men Trim Their Pubes? We all know my feelings on female grooming, but it seems the social jury is still out on male pube grooming. I'd like to know- what's going on in your man's pants?
3) Egg Nog Cookies Rock My World. Thank you, Trader Joe's, for having the insight to create such a magical, chewy treat. 2 of these cookies are 120 calories well-spent, and are surprisingly kosher.
4) Sting Meets Rudolph. ENJOY.