Today's thoughts are brought to you by the wisdom of Martin Luther King, Jr., who should be remembered every single day- not just this one.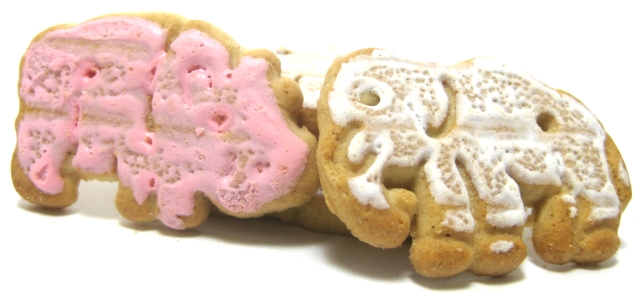 1) A 5 Year Old Just Made Me More Comfortable In My Relationship With A Grown Man. Today was a pretty special day. It wasn't supposed to be necessarily, as I only planned pretty ordinary stuff for Ben and myself  (breakfast, errands, emails, break dancing on my bedroom floor, etc.- you can see how we roll). Everything changed when I got a late morning text from my boyfriend asking to schedule a play date for our kids. His is 5, mine is 2, and on a school-free day in the winter there's nothing better than a play date. We played make believe, ate animal crackers, discovered a secret stash of mini lollipops, and had a jumping contest to the beat of my favorite La Roux songs until we were all worn out enough to crash on the couch with some juice and watch an episode of Sponge Bob. While we were resting on the couch the 5 year old turned to me and said "you're part of our family, you know." Really, kid? Even though your dad and I have been tip-toeing around seriously affectionate words as of late, you basically sealed the deal for me. I hope I know you forever.
2) Materialism. I'm sure most people that happen upon this website assume that we're totally consumed by the idea of labels and general brand-whoring. That's not true at all. The name comes from the idea of a lifestyle, and the site's attitude is decidedly open-minded (if you couldn't already tell). We don't really care who you are, where you come from, or if you're rocking the most expensive clothes- luxury is a state of mind and a choice that has little to do with letting your labels show, or rocking out logos. In fact, I can't think of anything tackier than wearing ANYTHING covered in logos. For example, I am not a fan of this body art: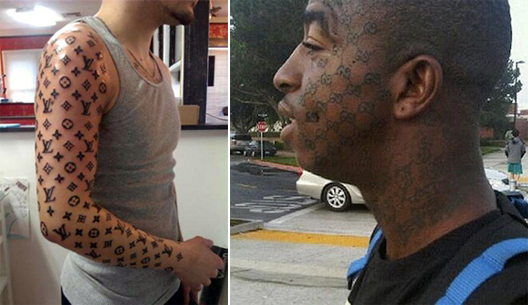 3) Where Did Yesterday's Thoughts Go? For those of you diehards that stay tuned to read my thoughts every single day (btw, thanks!), you probably are annoyed with me for deleting yesterday's thoughts. Well, if it's any consolation- I didn't mean to, but I think it might've been for the best anyway.  I let go of some feelings regarding Baby Daddy that I probably shouldn't have shared in general, and I think it's a sign from the universe that I need to just hush up and hope for the best.
4) Black Bean Hummus. Is freakin' amazing! Did you know you can throw a whole can of black beans in a blender with a clove of garlic, a quarter cup of tahini, and a couple spoons of fresh lemon juice and make the best dipping snack ever? And it's healthy! #delicious