Chocolate hair is this year's biggest color trend
I'm glad that we're finally coming to an age where people can wear their hair exactly as it springs from their scalp with no (or at least, less) people telling them to change it. It's a hair revolution! My whole life I've been told blondes have more fun and I've tried to lighten my hair with these hair highlight ideas to at least somewhat match (and tons of purple shampoo). Failed experiments with lemon juice as a kid to boxes of bleach all to negate my natural hue: chocolate hair.
Chocolate hair tones can cover the spectrum from tawny milk chocolates to deep, dark, 80% cacao. This flexible color spectrum means that chocolate hair can be flattering on everyone! If you're a current blonde, feel free to come to the dark side with the help of your favorite hair salon. For the rest of us natural brunettes, here are a few of my favorite products to boost the brown hues.
Chocolate hair products
Hair toner or glaze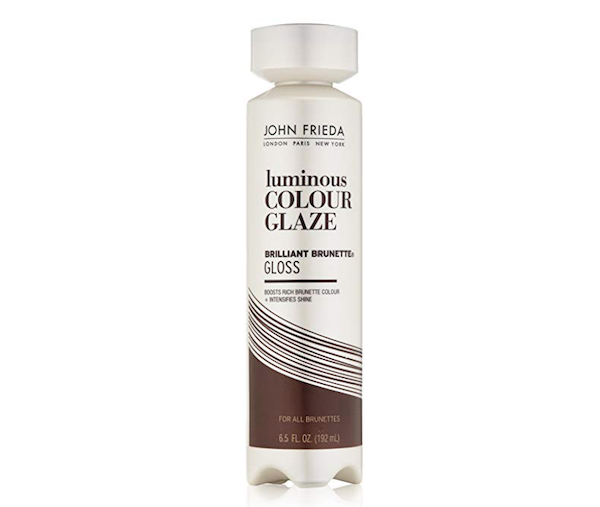 If your hair is au natural, you don't need to add any dyes or glazes unless you want to perk up your color. For those with dyed brown hair (or me, with a mis-mash of colors) a toner is going to be your friend. You can use purple shampoo to combat brassy tones, or opt for an all over glaze for shine and depth.
While the above brand is available at most drugstores, we think you can step your game up (if you're ready for a more intensely shiny hue) and go for one of our favorite mail-order brands, Madison Reed. Their Espresso Hair Gloss is everything you'll want for a demi-permanent, ultra-rich and shiny chocolate hair look.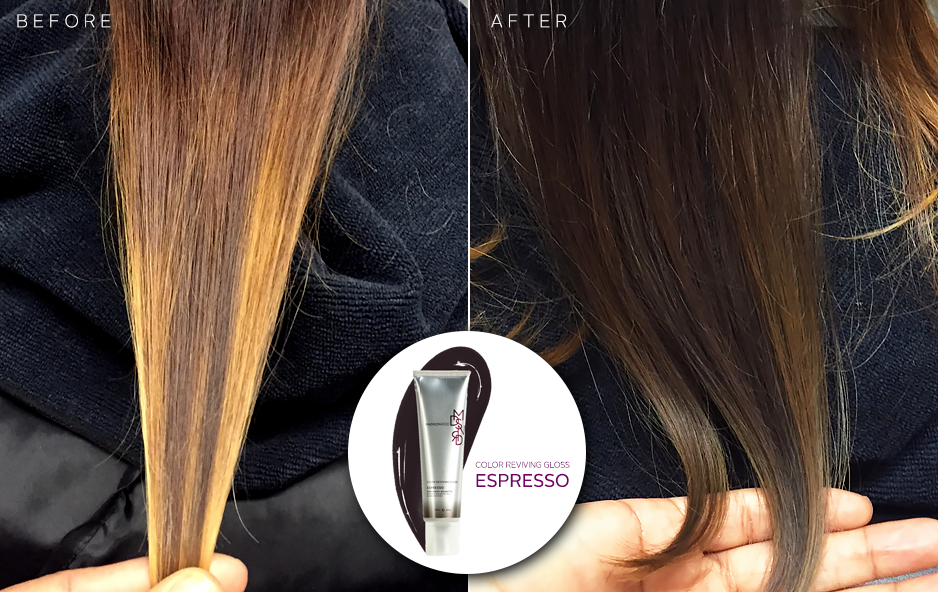 Chocolate Hair Shampoo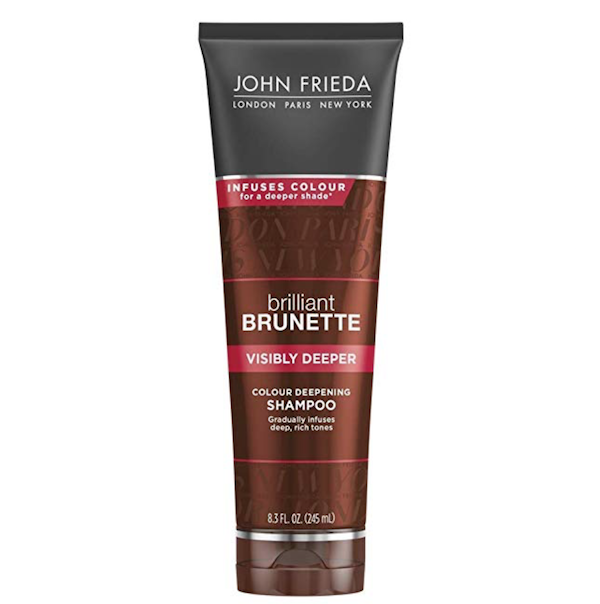 If you're not into the toning or glazing situation, you can opt for a shampoo instead! Brown hair shampoos work in a similar way to purple shampoo. It deposits a hint of color into your hair as you wash. You can opt to go a bit darker, get a more golden tone, or boost your natural highlights.
Dry Shampoo without the white-cast
There is nothing worse than needing to use dry shampoo, and when you do it leaves your chocolate hair looking grey and chalky. If you're a dry shampoo user, brown tinted dry shampoo will be your new BFF. I'm partial to the old standby, Batiste, but I've heard great things about this Bumble & Bumble version too. Check out our list of the best dry shampoo for dark hair options.
Add Shine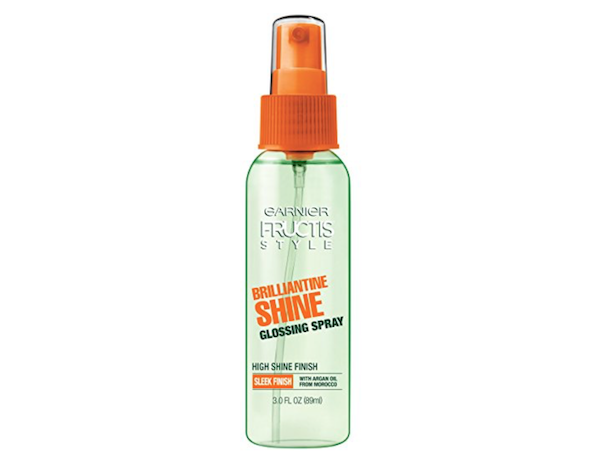 Is anything prettier than shiny chocolate hair? The ends of my hair have been through the wringer at this point (lots of dye, on bleach, on dye) and need all the shine they can get. I deep condition in the shower and add a little shine top up to my hair before styling. Most silicone serums will do the trick, but I've been reaching for a shine spray lately. Just keep in mind, less is more! Shine products can have the unfortunate tendency to weigh down hair.
Love this article? For more beauty, style, travel, and trending topics check out The Luxury Spot on Facebook. Like us and we'll love you back!