Sizeism is undoubtedly the last bastion of discrimination.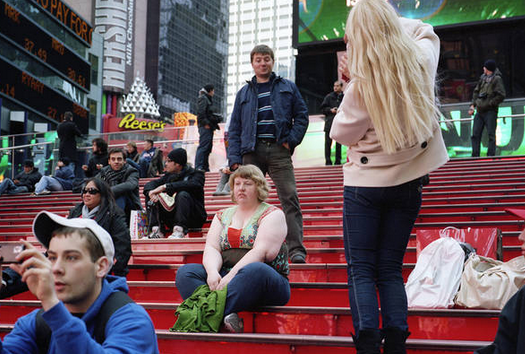 Whether you admit it or not, you are probably at least a little sizeist. Maybe you are just naturally skinny, and think judgmental thoughts about fat people in your head when you see them at the gym. Maybe you are overweight, and think nasty thoughts about yourself. Maybe you are the skinniest blonde of all time, and feel like being obese would be a fate worse than death. No matter how you slice it, sizeism is alive and well, and it deserves a human rights push against discrimination just like ethnic minorities, women, and homosexuals.
Photographer Haley Morris-Cafiero has joined this fight, and has released a series of photos depicting people's cruel reactions to her. The project is called Wait Watchers, and Morris-Cafiero takes photos of herself in public settings, where people who don't realize they are being photographed give her all kinds of stank face and judgmental glares.
READ MORE: Tinder Fat Suit Dating
The goal is to help people change their attitudes about larger sizes by showing them what they look like while facing body types they're obviously uncomfortable with. We're all a little more aware of our issues when we're forced to face them, right?
Say what you will about sizeism, but I think what Morris-Cafiero is not only courageous, but also kind of hilarious. People should be called out for the way they act towards other people, especially if they are serving up some bitch-face based on something like a person's size.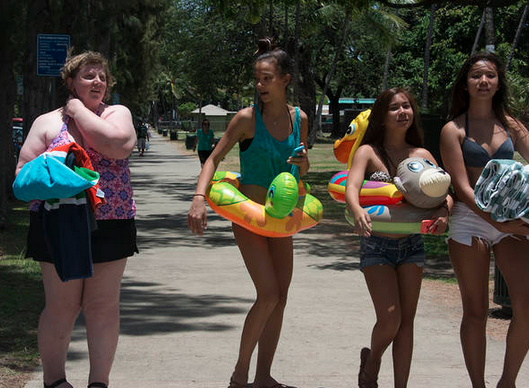 [
via
]