Sometimes weddings are stuffy and awkward. Sometimes they're amazing because the bride and groom realized a hilarious wedding cake topper would be the way to go.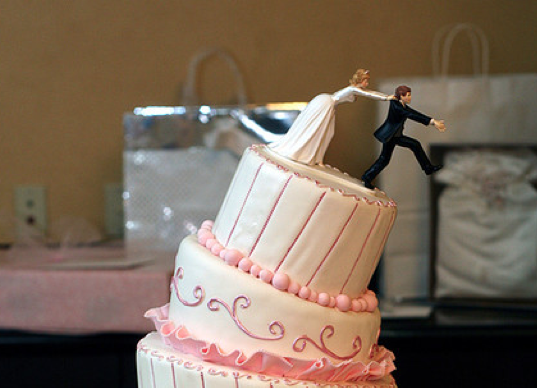 A cake topper for women who think marrying their man will stop him from diving head-first into interstate strip clubs.
I have tasted my fair share of wedding cakes in my day, and have always asked myself why people use wedding cake toppers. Of all the tacky wedding decorations (from floating flower centerpieces to tulle and Christmas light 'chandeliers') wedding cake toppers are arguably the worst. Most of them look like melted pseudo-versions of the actual couple. Some of them look like figurines you would shop-lift from a flea market in Texas. And some, like the ones mentioned in this post, are actually kind of funny. My thought is, if you are going to drag people to your nuptials and force them to get you a gift that you technically asked for and also picked out, you might as well make them laugh too. That is why if I ever get married and decide not to put a huge dildo on top of my cake, I might choose one of these funny wedding cake topppers, to soothe my bridezilla woes.
READ MORE: Top Five Maternity Cakes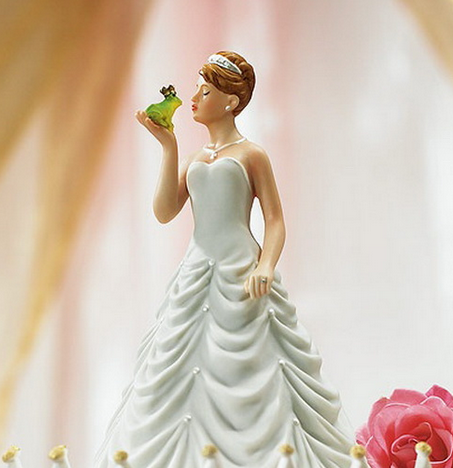 If you think you can turn a frog into a prince, this 'forever alone' wedding cake topper is probably perfect for you.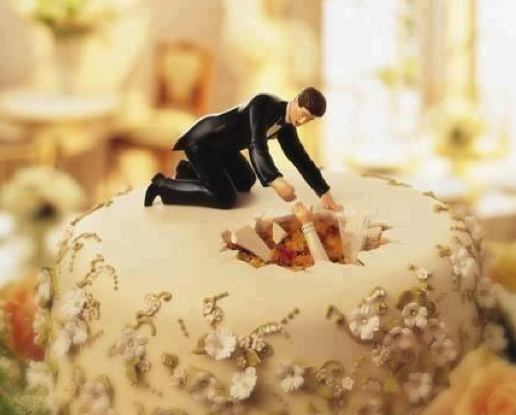 A topper that works as a metaphor for the sheer volume of carbs newlywed women consume in the first year.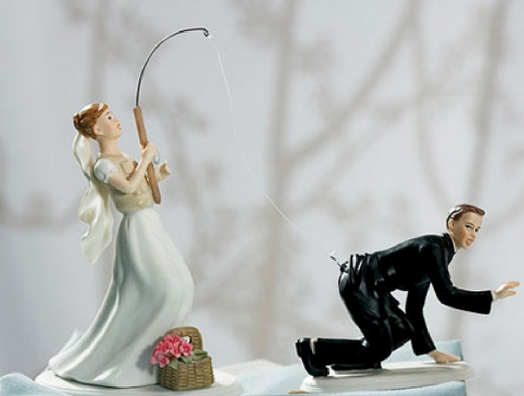 A cake topper for the fag hag who finally lands her homo-husband. What you don't see is that the fishing hook is connected to a butt plug.
The official cake topper of millennials, perfect for Instagramming your cake topper while it instagrams itself.
[ via ]