New photo series focuses on the unpleasant realities of being a woman.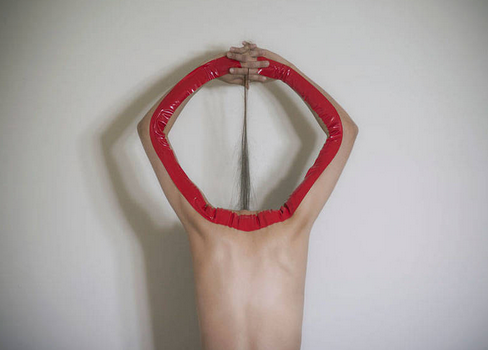 I know this may seem uncouth, but I have to say that I am happy to be born a man. I feel like I get the best of both worlds since I get to enjoy penises, but don't have to wear bras, bleed every month, shave my legs and armpits, deal with sore boobs, or live in a world that doesn't value my contributions as much as a dominant sex. All this may seem sort of ass-holey to point out, but it is relevant, I promise.
In a new thought-provoking photography series, Taiwanese photographer Cheng Lin depicts the realities of the progression of womanhood, covering topics like sexuality, menstruation, beauty standards, and female stigmas. Her photos are powerful (as I'm sure you can tell if you clicked through to read this), because they make the viewer uncomfortable. The viewer should be uncomfortable, because the images she depicts represent the harsh realities of growing up as a woman. She calls attention to subjects that are often overlooked or kept quiet, such as physical changes to the body, and the objectification of the vagina.
READ MORE: 8 Sex Facts That Will Shock You
Take a look at the photos. If you feel a little dirty looking at them, you're doing it right.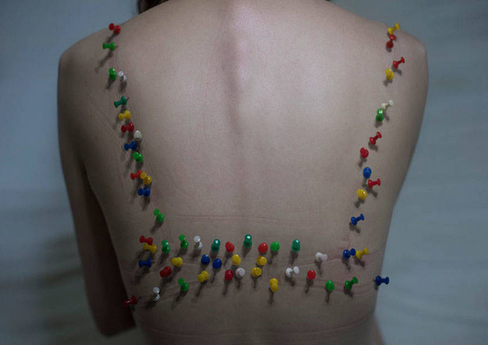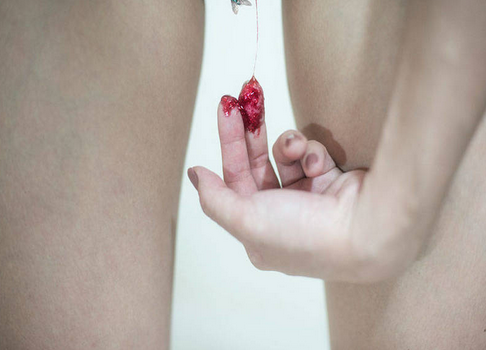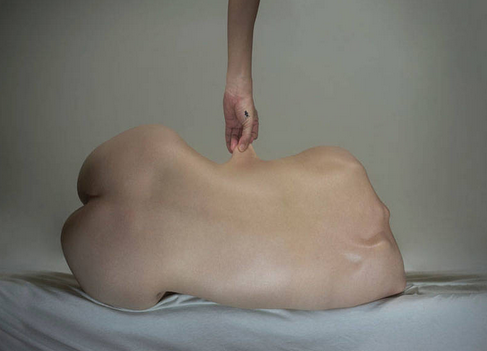 [
via
]