You wore liquid leggings, 5 inch peep-toe booties and a see-thru top so your skanky bra could be front in center especially under those "uh uh" flashing lights. It's not your fault. You look hott. Who wouldn't wanna hit that?
But now it's Monday and you're trying to piece together shizz. You walk by Steve from accounting and he gives you some creepy wink. Did we? Or didn't we? Damn those leggings are sex magnets. Well now that you're late, looks like it's time for a latte.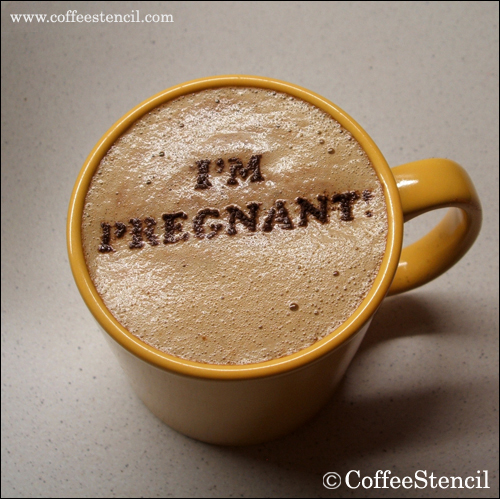 Honestly I can't think of a better way to drop the bomb on someone over a coffee date without having to say a word at all. Like, "BOOM! you totally didn't pull out!"
Skip the awkward waiting period on BBM between the "D" and the "R" and just froth it. You can get as creepy as you wanna get with "Just Coffee?" (wink wink) or be a 'Samantha' with some hot froth like "Let's do it tonight." Let's hope that your recipient doesn't sip before they read because they might get a mixed message. Instead of "Baby Coming," it could read as "Coming" after one sip. Or a cheeky message like "I'm Hot" could turn into "Ho" before you even know!
Can you say hott coffee? Ow ow.
Check out new ways to say you're pregnant at: http://www.coffeestencil.com/
Because they "believe that decorated coffee is much tastier."
Oh yes it is, you skanks!