I'm not going to bore all of you with the details, but let's just say that back when the weather was warmer I was introduced to a Brooklynite Jew at my lover Vivianne's birthday celebration.  I didn't really think much of Jason Greene at that point, but over the course of the next several months he tried to woo me with "business partnerships" and "added income for The Luxury Spot."  It peaked my attention, but I still wasn't really sold.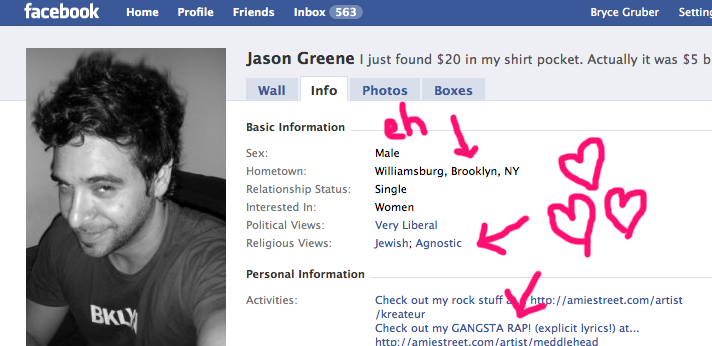 He lives in Brooklyn, that's a foreign universe to me.  He's in his early 30's, I usually prefer much "riper" men.  He's super liberal, I'm not nearly as leftist.  He wears shirts that brag about where he lives, I would never be like "10038, bitches."
But then one night recently, he found me on gmail and started to chat.  He told me he'd woo me with all sorts of things… but only one thing caught my attention.  He said he'd remodel the master bathroom in my duplex to include this tandem toilet if I would marry him:
That's when I knew that this man was a true romantic.  He wanted to hold my hand in the street, cuddle in bed, and even be together (facing each other) after a wild Mexican meal.
Jason Greene, you win the Most Romantic Man in North America Award.
Mazel tov, baby, mazel tov.