The Keith Haring Bathroom in NYC: As the site of Keith Haring's last major mural, this bathroom is probably the most valuable one in America.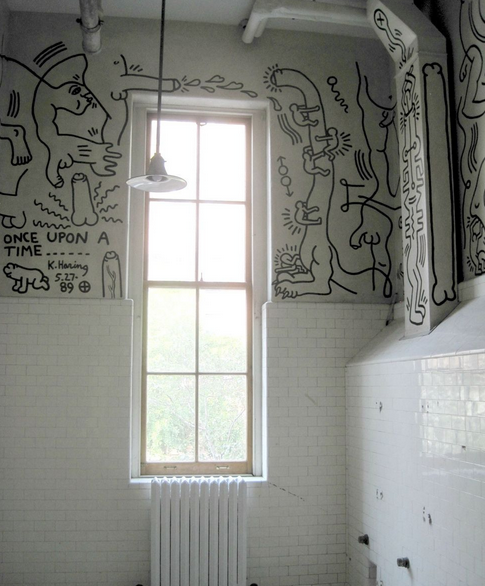 I don't know about you, but I like to be distracted when I am in the bathroom. Nowadays I will look at my phone for hours on end, but back in the day I would read magazines, books, or even the back of shampoo bottles while enjoying a little restroom alone time.
Imagine if you could sit in a bathroom and look at a bonafide bathroom masterpiece while evacuating your dance floor? The men's bathroom in The Center: Lesbian, Gay, Bisexual, and Transgender Community Center in the West Village is a place where you can do just that.
In May of 1989, around one year before he died of AIDS-related complications, Keith Haring created a mural called 'Once Upon a Time' on the bathroom walls of The Center. The piece illustrated the carefree days of bathroom sex between gays, and was part of 'The Center Show', a celebration at the 20th anniversary of the Stonewall Riots. Gay and lesbian artists were asked to create site-specific works in The Center, and this was Haring's contribution.
READ MORE: Bathroom Selfies to Fight Transphobia #WeJustNeedToPee
Unlike the pop art you often see from Haring, this piece delves more into the side of him often hidden from the public, his private, sexual self.
Years of abuse from open windows left the mural in a sad state, but it has since been restored and can be seen on full display (no pun intended) at The Center. The Keith Haring bathroom mural is a marvel to say the least.
Haring's other works have sold at auction for up to $2.5 million dollars, so this mural may mean that the bathroom at The Center is the most valuable in the world.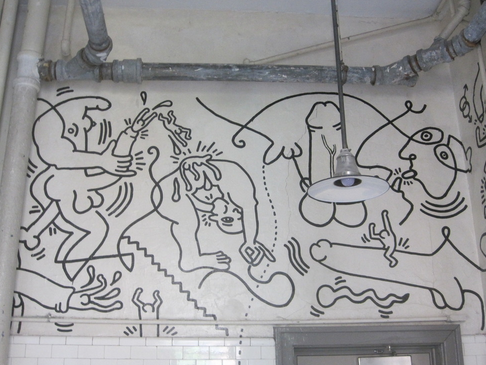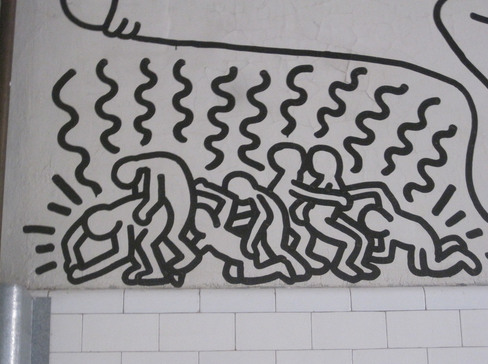 [
via
]