MEN, LISTEN UP! It's that time of year again, so if you're thinking of buying your girl some sexy little lingerie for the holidays, you better think again. Here's what women really want and 4 tips on how to get it, according to our expert and female entrepreneur and fashion advisor of Jada Michaels Lingerie, Jada Michaels.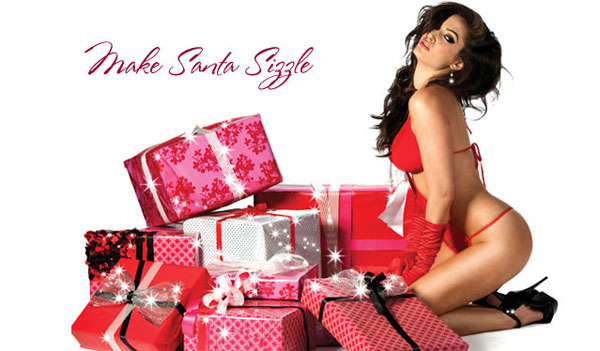 1. What to Buy
When shopping for lingerie, many women prefer less revealing options, says Jada. "The same areas the man wants to see are the same areas that we want covered in our lingerie." So look for options with both padding and underwire in the cleavage area. A tummy and back panel are important too, she notes. "Women are all conscious of our tummies and our bottoms."
Michaels also recommends lingerie that covers and goes below the hips. "We always want our hips to appear slim and this can be accomplished with garter and thigh highs and especially when the top piece goes below the hips."
2. When to Buy
Never buy lingerie too early in the relationship, says Michaels. Look for a special occasion to give lingerie in an exclusive relationship, such as Christmas. "I have a simple rule for this," she says. "You should have spent seven quality dates with her, been intimate and/or are monogamous. It shows that you respect her and the foundation of a strong relationship. Lingerie should set the tone for romance. How intimate it becomes from there is up to her."
3. Size
Figuring out what size she is may be the most difficult challenge for a man. Take a peek at her current lingerie collection if you live with her or try and see if the website or place you're buying from can help you based upon her other measurements. "We've made it easy here at JadaMichaels.com—if you can find out her dress size, we have a helpful size chart," says Michaels.
4. Presentation
Last but not least, when you give lingerie to her, you want to make her feel special. "Wrap it in a big beautiful pink box with a pink bow. Then dote on her, tell her how beautiful she looks. It's all about presentation and how you deliver lingerie can make all the difference," says Michaels. Hm, we totes agree!