If you want your wedding to be both classy and elegant, you really have no choice but to host it at McDonald's.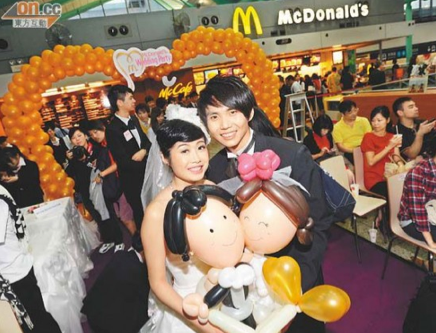 Where else would this be happening except Hong Kong? Young couples in Asia have begun to host their weddings at McDonald's to satisfy their small budgets. For $350 you get the venue, decorations, audio, food, gifts, and invitations. For all of you silly bitches about to sign divorce papers after spending $50K on your 'dream wedding', all I have to say is: nanny nanny boo boo.
The McDonald's wedding trend began in 2011 at one location, but has since grown to include over 15 restaurants.
Apparently in Hong Kong a lot of first dates occur at McDonald's chains, which leads me to believe that women over there have really low standards.
McDonald's has several different packages for different budgets that include various perks like a pair of McDonald's balloon wedding tings, apple pie cake display, and a fully decorated venue. These locations also host engagement parties and bridal showers, so it is basically a one-stop shop for the most awesomely cheesy life event ever.
READ MORE: Chinese People Are Drinking Blood Now
I have to be honest, I think the idea of a McDonald's wedding is awesome. If I hadn't already planned my wedding out to a T, I would probably be deciding between Big Macs and chicken nuggets as a main course as we speak.
And no, I am not currently engaged. But the finding a guy to marry is the least difficult part of getting married, right?
Right?!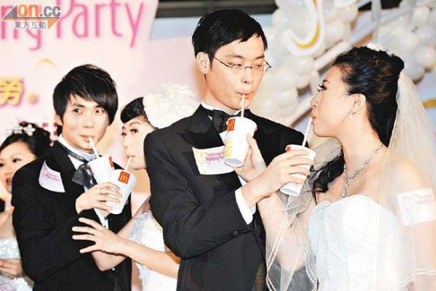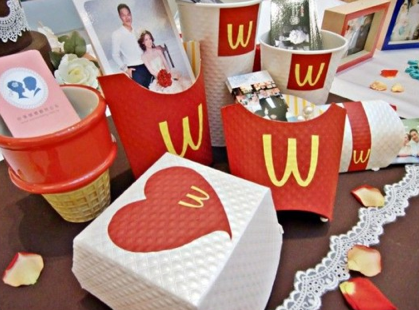 [
via
]