These new denim hotpants for men are too short to be legal. We don't actually know the laws, but we assume.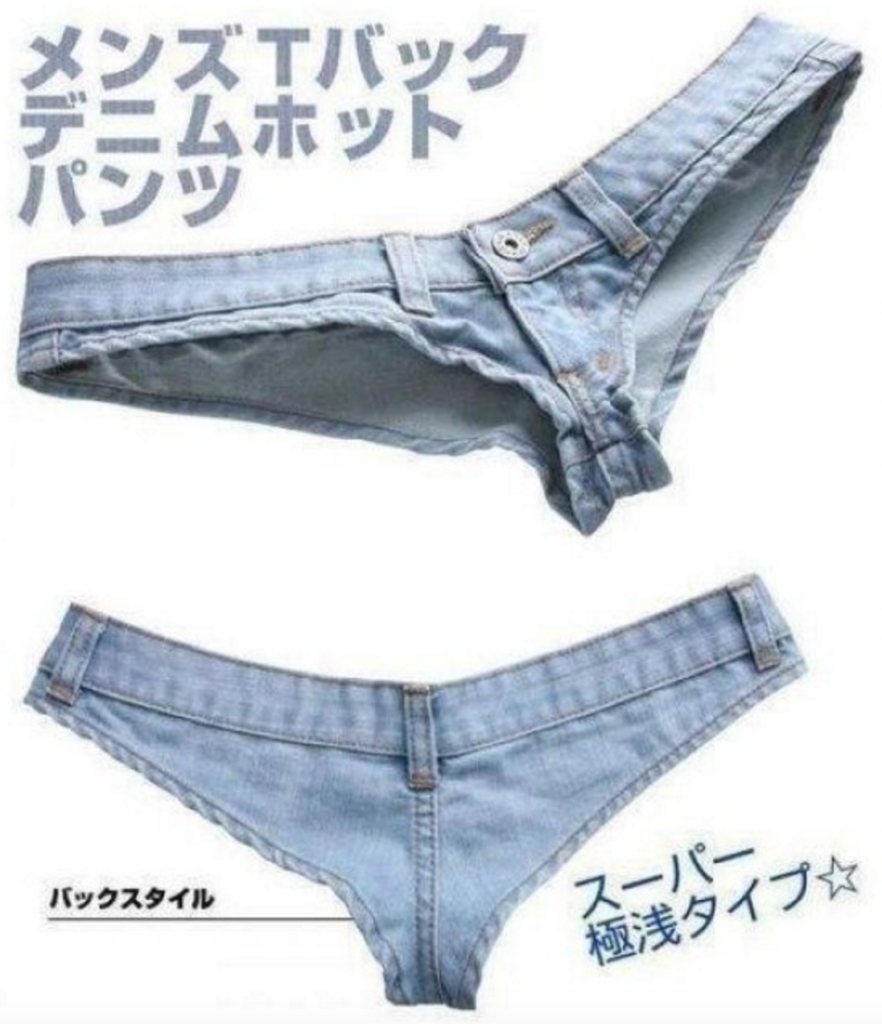 As a gay man that celebrates every Halloween by dressing up like a total lady-of-ill-repute, I can get behind the idea of guys wearing next to nothing, and still being sexy. These new denim shorts straight out of (you guessed it), Japan, definitely tow the line between sexy fashion, and complete obscenity.
Available on the Japanese website Wakudoki, the denim hotpants come in both white or blue denim, and cost around 27 bucks a pair. I imagine there will probably be some related medical bills from having your balls pushed up inside your body for extended amounts of time, but that's just the price of style, isn't it?
READ MORE: A Fashionable Anti-Tanning Mask
But seriously, I have seen some tiny penises in my day but even if you have a tiny penis, and tiny balls, a few steps into wearing these bad boys will probably leave you totally exposed to the world. I can only imagine that whoever buys these things probably wants the world to see both their twigs and their berries. In that case, I say more power to you, but I wonder why exactly you even need these little denim hotpants when women's bathing suit thong bottoms exist. Like honestly, just grab a pair of your sister's Ocean Pacific beach bottoms with that cutesy rainbow hula print and carry on. Life is short.
[
via
]