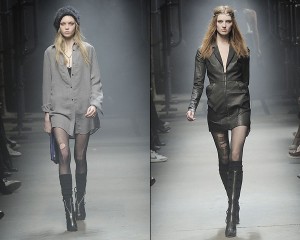 Designers have been showing ripped tights on the runways for a couple years now, but (forgive me for being conservative) I usually need to see some real people rocking an edgy trend before I go there myself.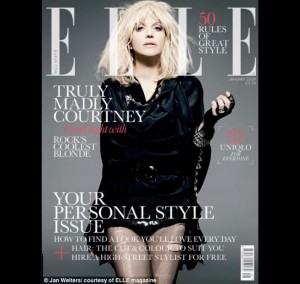 So I've been monitoring this ripped stockings thing and I think now is the time…back in January the celebrities started doing it, and just this past month I've noticed more and more real people doing it on street style Web sites like Fashionising.com and lookbook.nu.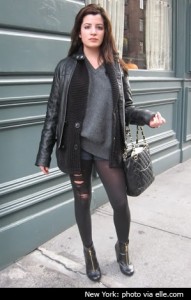 Problem: ripped tights are nowhere to be found in the stores — not even old reliable, Forever 21, has them. An online search turns up tons of costume store listings, but most of those are really over-the-top and I would not recommend them.
(Obvious) solution: make your own. But not so fast, Edward Scissorhands; there's some rhyme and reason to it. The key is to find a pair that already has a few tiny holes and/or runs, and use scissors or a razor to glide gently and vertically over those areas.