Would you wear a tooth right? A California couple used a wisdom tooth for their special engagement.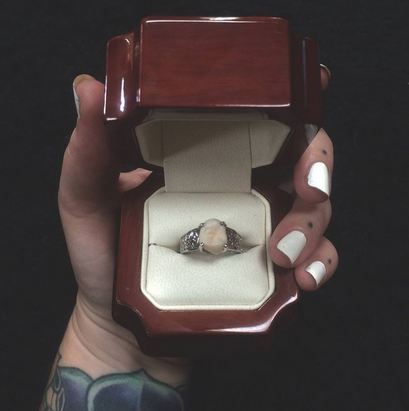 I am a huge fan of nontraditional rings. I think that if you are going to spend the rest of your life with someone, your ring should reflect your own individuality, which is something I don't think you can confine to a 'princess cut' or whatever else DeBeers deems appropriate for that particular year. That being said, when I read that a California couple had an engagement ring made out of a wisdom tooth, my first thought was: "What in the name of hipster Hell is this?"
Carlee Leifkes has always been 'nontraditional' apparently, so when she got engaged to her fiancé, Lucas Unger, who migrated from the distant shores of Canada, they decided to create her engagement ring from one of his childhood wisdom teeth. You guys, a tooth ring… nevermind it being used for engagement. Just think about wearing someone else's tooth every. single. day. Let that sink in.
READ MORE: Tiara Rings for the Royally Inclined
The pair met at a music festival in Canada (naturally), and are getting married in Las Vegas by an Elvis impersonator. Leifkes plans to have pink hair to match her crazy ring.
It may sound like I am mocking them for their choices, but I am totally not. I'm mocking them because they look like poster-children for an Urban Outfitters outlet in Portland. That being said, they are adorable together, and I hope the fact that they are twins doesn't affect the intelligence and health of their future rainbow-haired offspring.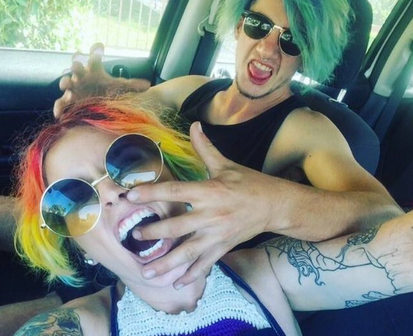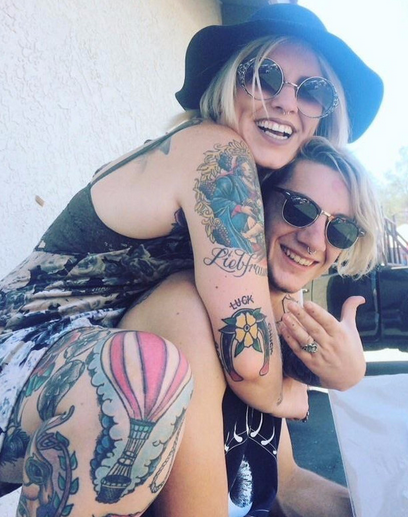 Would you wear a wisdom tooth engagement ring? Or any type of tooth ring, for that matter? We want to know. Weigh in below.
[
via
]