In opposition to a concealed gun law passed in Texas, students are carrying around dildos.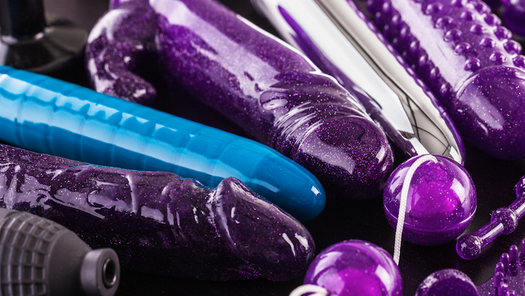 Gun control is totally a hot topic nowadays, especially given the string of horrific school shootings, and the presidential election coming up.
A few months ago, the University of Texas passed legislation that allows students to carry concealed guns on campus. Meanwhile, students aren't allowed to engage in 'obscene content', meaning that carrying dildos around could get you in more trouble than carrying around a deadly weapon. Just to be clear, I've kind of always thought gun laws and sex toys went hand in hand. One for each, right?
UT student Jessica Jin was not about to have all that tomfoolery and had organized an event called #CocksNotGlocks. Starting in August, she has urged students to strap dildos to their backpacks in protest of the gun law.  Thus far, the event has secured 3,900 attendees, 768 maybes, and of course, a boatload of opposition.
READ MORE: Now Legal: Guns on Texas College Campuses
Jin takes the opposition in stride, and has left up all the hateful commentary because she wants everyone to see and understand the misogyny, fear, abuse, and hatred that a few harmless dildos can create.
Perhaps my favorite part of this whole thing however, is that the Facebook event reads: "The State of Texas has decided that it is not at all obnoxious to allow deadly concealed weapons in classrooms, however it DOES have strict rules about free sexual expression, to protect your innocence. You would receive a citation for taking a DILDO to class before you would get in trouble for taking a gun to class. Heaven forbid the penis."
Amen, sister.
[
via
]