Last night, instead of my Monday post-work tradition (jazz cigarettes and Gossip Girl), I took a walk up to Chelsea to rub elbows with fashion royalty (and the people who write about it).  If you're not in the know, renowned stylist Lori Goldstein has worked behind the scenes for the last 20 years creating unforgettable looks for the likes of Madonna, Demi Moore, and some chick named Rihanna. You might have heard of them.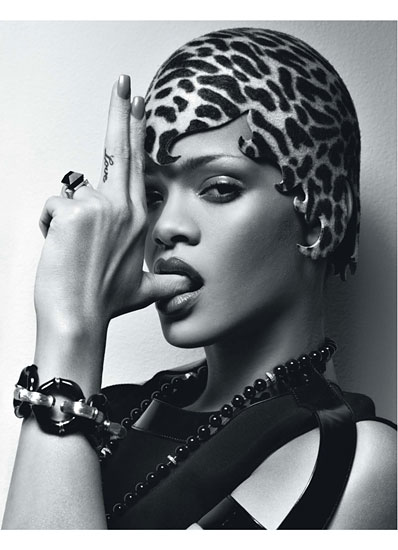 It's likely that if you've ever walked by a newsstand, you're already familiar with Lori's work. Her creations have graced more glossy covers than a Tiger Woods sex scandal. And since Lori is totally bitchin' (okay, I didn't know how rad she is until last night, but roll with me), she invited myself and 19 of New York's Finest (bloggers, not firemen. Although that would've been cool, too) over to her unbelievably swank pad to preview LOGO, the line she created exclusively for QVC.
Lori asked each of us to bring in a vintage piece from our closets that we do not wear/despise so that she could restyle it using her own good sense and pieces from the LOGO collection. Designing a line where each piece falls under $100 couldn't have been easy for someone who's used to styling on Vogue's budget, so I knew right away this woman was up for a challenge. That's why I reached into the depths of my closet for the most godawful item I could find.
Right away, she chopped off the frills and flipped the dress inside out to reveal a taupe grey slip. After I tried the dress on, she used her scissors to create a jagged hem that allowed the floral pattern to peak through. She added a LOGO sweater to complete the look, and just like that! I was a new woman with a new dress.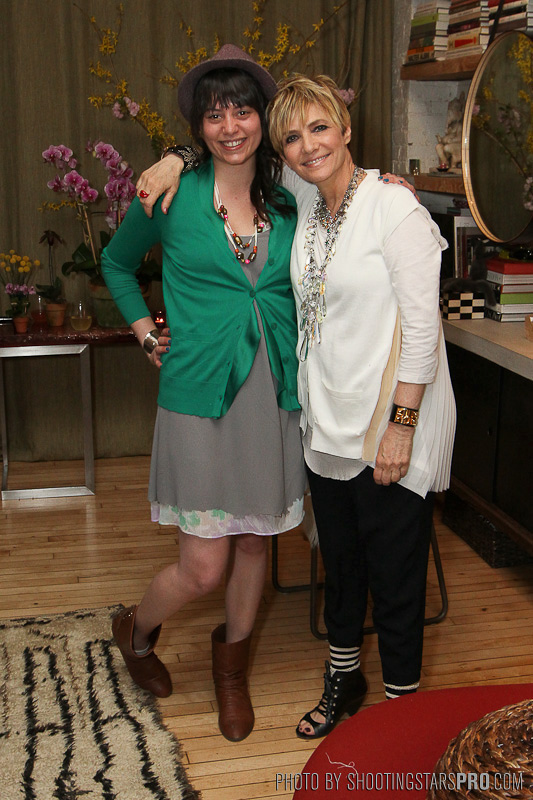 As each of us handed our wares over to Lori, she truly illustrated what makes her an in-demand stylist. Never once did she compromise anyone's personal style. If something needed slight adjusting, that's all she did and no more. If a piece of clothing called for a drastic overhaul, she wasn't afraid to do that either. She gave us sage advice like, "wear clothes comfortable enough to sleep in" and told us there are no rules when it comes to fashion. One word: LIBERATING. No matter what your personal style is, we can all agree that battling with our mirrors and closets each morning seems inferior to just having fun with it. Sometimes you just have to hear it from someone who knows what the fuck they're doing.
To say I was impressed with Lori and LOGO would be an understatement. I mean, mydress went from Golden Girl on deathbed (too soon?) to ready-to-wear Williamsburg chic. And I was ready. So I did go home to Williamsburg. And had some drinks. And true to Lori's philosophy, I slept in my clothes.
Keep tabs on Lori's quest to take over the world one fashion don't at a time on Facebook.
Photo Credit: Will Star of Shooting Stars Pro