You'll love these easy braids for short hair.
If you're a student, a parent to a student, or just love a little style kitch, these braids for short hair can do you no wrong. Who doesn't love a little braid for the firs day of class (and if you don't, be sure to check out our list of updos for short hair)?
Before we cover these cute braids for short hair we should probably do a basic refresher on how to braid. All three of the braids we're covering are french braids, but don't get discouraged, if you can do a three strand braid, you can french braid.
A three strand braid is simple enough. You need three strands and you take turns folding the outside strand over the middle.
Go back and forth until you have a simple braid.
To shake things up, a french braid has an extra step. You still do the three strand braid, you just add a little more hair to the outside strand before braiding it in. Simple as that!
Half up French braid
To rock the best braids for short hair, start by practicing your french braiding skills. This half up french braid is super trendy and quick to do.
Start by sectioning off the top of your hair that you want braided. You can secure the rest of your car out of the way with clips or a hair tie.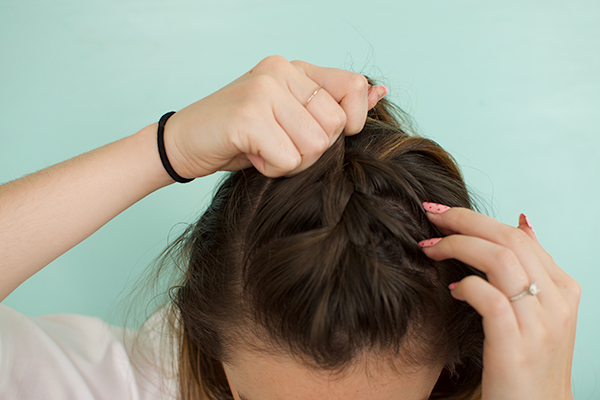 French braid backwards, only picking up and adding hair from that top section.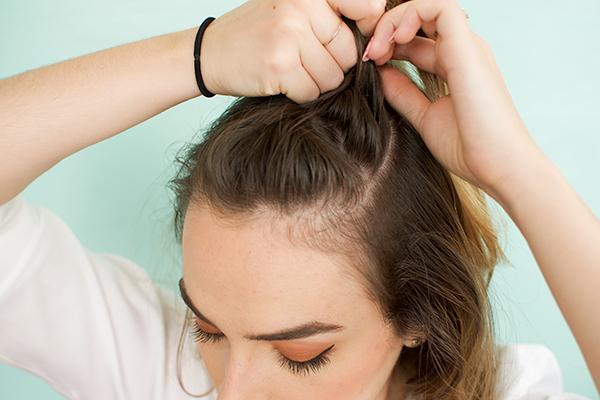 Braid all the way back to the crown of your head and secure into place.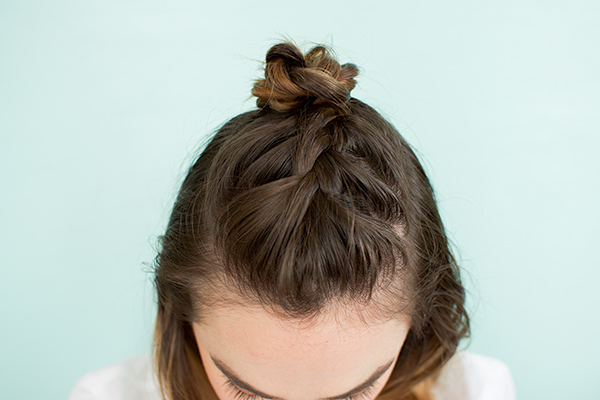 You can opt for a half up ponytail, you can braid it all the way down, or twist into a top knot.
Half up braid with a side part
This braid is very similar but gives a different overall effect by adding in the side part.
First things first, give yourself that deep side part.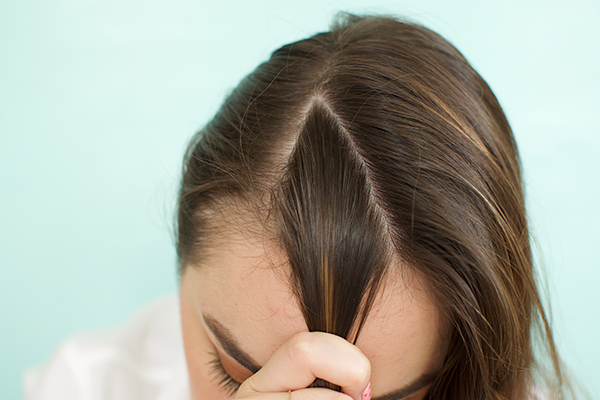 We well be braiding at an angle for this style so our first section (that gets split into three) will look like a triangle, similar to this.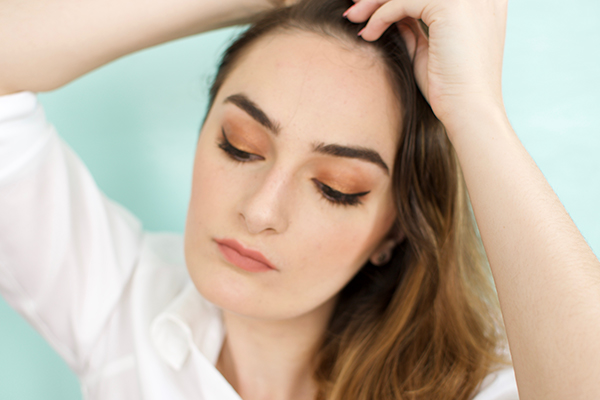 French braid backwards, following that angle you created until you reach the top of the crown.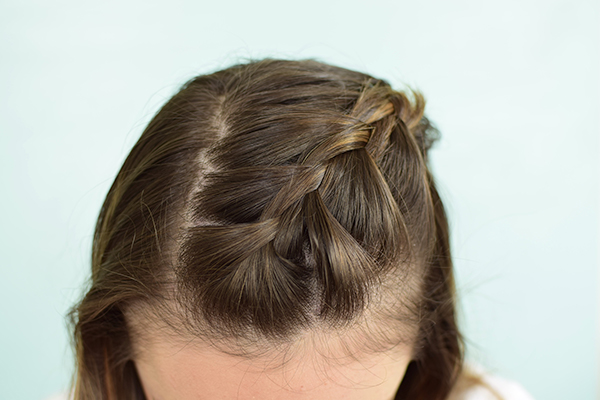 It should look like this!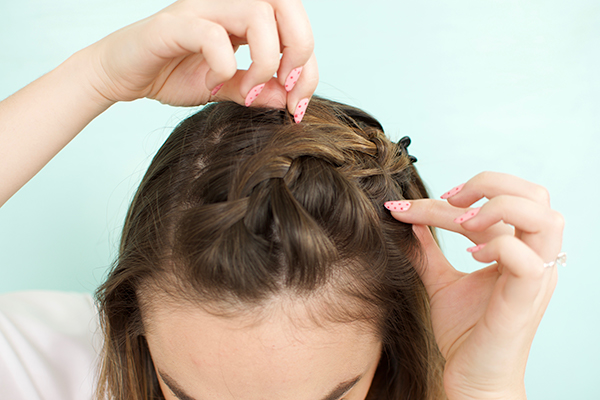 To make your braid more Pinterest worthy, tug lightly on the outer edges of the braid to loosen it up before securing into place with bobby pins.
A loose braid is much more romantic than your regular every day braid.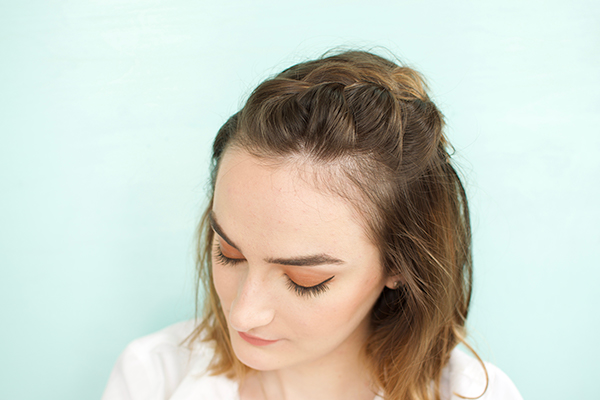 '70s double braids
Last but not least is this cute, casual, '70s style double braids. They're easy and adorable braids for short hair that will give you a different look than your typical.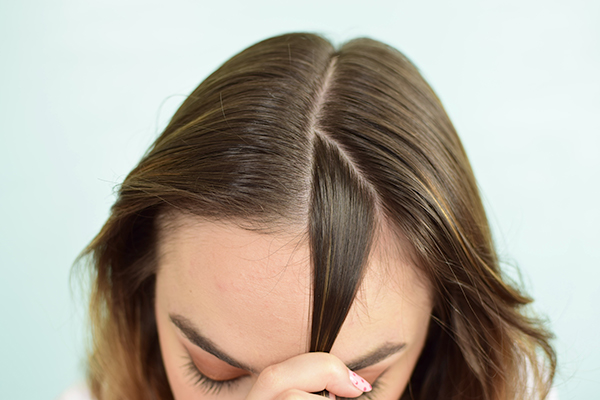 This time we're starting with a middle part, obviously, and again we'll be braiding at an angle. Your first section will be much smaller this time around and should angle away from your center part.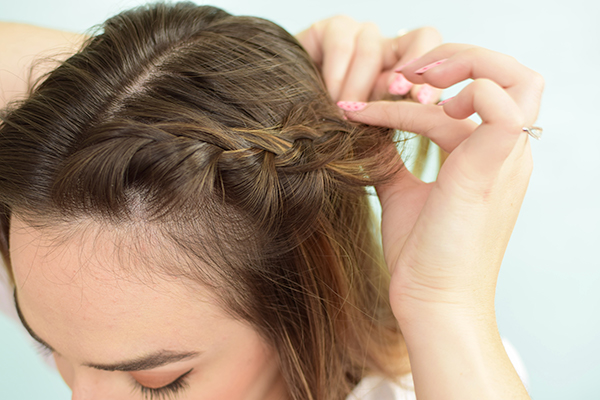 French braid backwards just a couple of inches, then stop adding extra hair into the braid. From here you can braid all the way backwards as a three strand braid.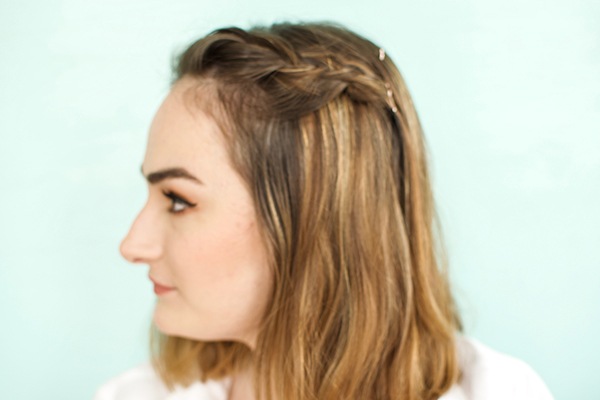 Hold into place while you braid the other side in the exact same way. Finish off by connecting the braids together, or simply pinning into place.
Happy braiding!
Love this article? For more beauty, style, travel, and trending topics check out The Luxury Spot on Facebook. Like us and we'll love you back!