How delicious does this coconut cream pie milkshake look? Usually if something is creamy and has the contents of dairy I try to stay far away. But obviously, because this heavenly treat is VEGAN it makes it all okay.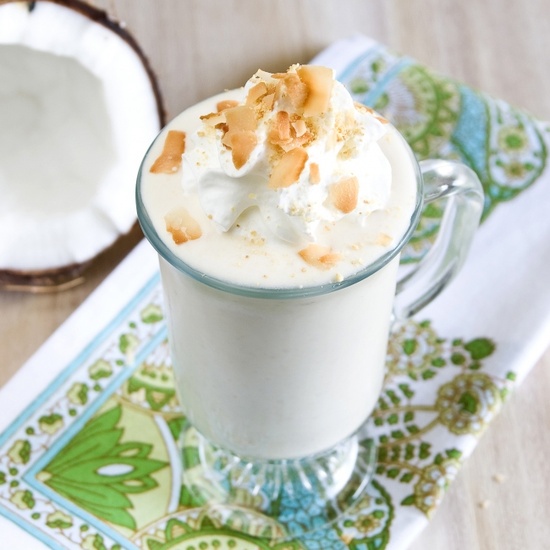 Ingredients:
1 cup fresh or frozen coconut meat
1 Tbsp. lemon juice
1 Tbsp. coconut oil
1 ½ cup light coconut milk
1 ripe frozen banana
1 Tsp. pure vanilla extract
2 Tbsp. graham cracker crumbs (check label to ensure it is vegan)
1 Tbsp. toasted coconut flakes
Agave nectar, sweeten to taste (optional)
Ice cubes
Directions:
Combine coconut meat, lemon juice, coconut oil, coconut milk, banana, vanilla, agave nectar (optional), graham cracker crumbs and ice cubes in a blender; pulse until smooth.
Top with soy or dairy based whip cream, sprinkle with additional graham crackers and garnish with toasted coconut flakes.