If you feel the need to fight for a man's attention, here's the makeup to wear.
If you've been participating in the wonderful world of Tinder, you may find yourself at a loss. There are guys out there who say the most ludicrous things to you and guys that simple don't message you. Trust me, it happens to me all the time. I'll match with a serious cutie-on-duty, and nothing.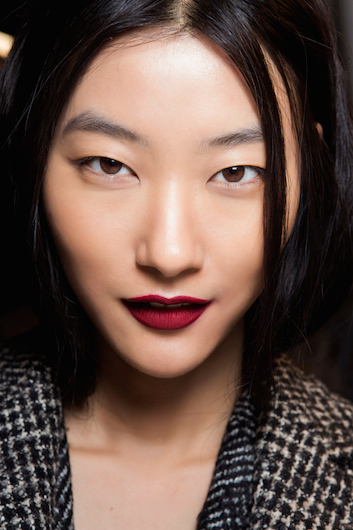 Zoosk, another kind of dating app, analyzed what kind of girls get messages and why. They looked at what 1,200 women's pictured and saw what kind of makeup they were wearing and did the hard work for all of us. If you're wearing eye makeup, 139% will get more first messages. If you've got on a good lip, 124% will get a first message. Blush? Only a low 24% will get first messages.
So ladies, if you feel the need to grab his attention. You know exactly what to wear. Personally, I love a woman in a bold lip. I also don't think you need to fight for a man's attention because boys are dumb.
[
via
][
via
]